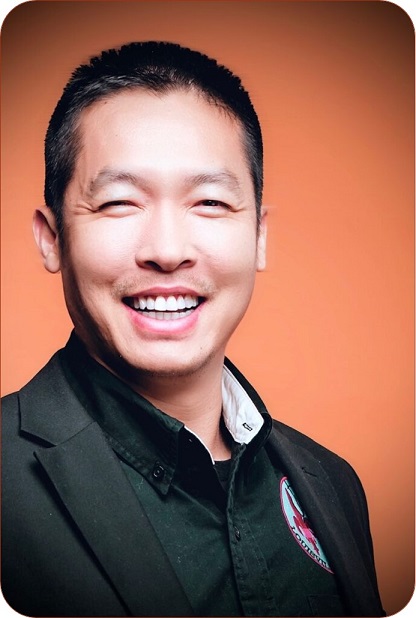 Welcome to the New American Business Association Inc (NABA) – IT Intern / Louisville Institute of Technology (LIT) Apprenticeship Program. If you are looking for a paid internship/apprenticeship, this is not it, but if you want to become a REAL software programmer and be ready for applying REAL entry-level and junior software engineer/programmer position instead of the intern and apprenticeship job posting such as this one again – LIT Full-Stack Software Engineer Apprenticeship is exactly what you need. Please don't be mistaken that you are hired to work on any company's project for no-paid. You will be going through an intense real-world program to develop your software development portfolio of full-stack that you can share with employers the I-HAVE-DONE-IT trademarked certification from us along with your software portfolio.
My name is Di Tran, the founder of New American Business Association Inc (a non-profit) and Louisville Institute of Technology (for profit) organizations – with the pure intention to solve the challenges that I faced 18 years ago and still very much exist today but with larger in scale – and that is to answer "Why I wasn't hired for 6 months after graduating with dual major Computer Engineer and Computer Science at one of a very good school; Speed School of Engineer at University of Louisville – along with also have 2 years internship experienced at UPS, a very big company as well." The challenge is real for new IT graduates from all higher educational institutes. You might be feeling it now. I could overcome this, and so will you. We can help you to expedite this process with LIT Apprenticeship program.
Please check my Linkedin. In 18 years as a computer engineer, daily program and grew myself to be Principal Application Architect, one of only three top-level (and still top 20) engineer at fortune 54 companies that have 7000+ engineers across the world, I found the answer for the question above. It is my mission now to assist those who are like me back then understanding the real ways to get hired quickly and get promoted quickly by skipping or avoiding wasting time and mistakes that I made. It took me 6 months to be hired, and 15 years to be top-level engineers. I spend 18 years tuning down a formula to assist you to get there in half time, or less. The quick answer is: GAIN REAL ENTERPRISE LEVEL SOFTWARE DEVELOPMENT, in a short time, by know exactly what to focus on.
Legally, no organization can guarantee jobs, therefore we do not guarantee jobs at the end of your completion of this program, but most if not all our graduates are hired soon after completion of this program. You will be ranked junior level software engineer, and you will also self-recognize the difference after graduation, in comparison to you before and after; as well as to your engineer friends.
NOTE: you are not accepted yet, you will be interviewed because this program requires you to have a base in computer basic and at least one programming language. Click and Enroll Here – to Proceed to the Interview
Louisville Institute of Technology – Apprentice Program